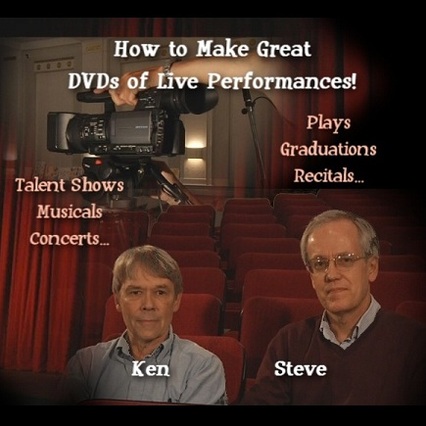 Our Business
We specialize in high quality videos of recitals, plays and other live performances, and
our new DVD
explains the ins and outs of this special kind of video. It's packed with almost two hours of instruction, examples, and pointers. The techniques described can be applied to many kinds of events, and the results can be put onto a DVD or the web.
Ken and Steve both got involved with video through high school theatrical events. Ken figured out what was needed to do this right and he trained Steve. Together they've shot numerous one- and two-camera events.
Learn more about the DVD.
---
Knotless Video Systems makes high quality DVDs of live performances such as community and school theatrical events, dance recitals, graduations, and more. We are located in the Greater Boston area.
Our customers include institutions who want archival videos, and families of performers who want keepsakes of their achievements.
If you want to consider us to shoot a particular event, please
contact us
.